The seeding tradition in Ķemeri NP started in 2008 with small experimental plots and extended to everal hectares in 2020 (the Dundurpļavas pasture). Dundurpļavas grassland massif is a typical example of grasslands that were heavily drained and converted into intensively cultivated agricultural lands during the Soviet period. Though the hydrology of the area is restored and the grasslands are used for hay collecting and grazing, the recovery of semi-natural plant species composition is very slow. The main reason is lack of donor area in the surrounding landscape.
Agnese Priede, the head of the Habitats and Species Protection Expert Division of the LIFE-IP LatViaNature project, explains that the method has already been tested in several European countries and elsewhere in the world.
"In Latvia, the method is still new, not used at broader scale. In fact, it is the re-creation of protected habitats. The seeds are sown on a kind of meadow species diversity islands, from where they spread further. It is important to note that the vast majority of wild plant seeds do not germinate in the first year, but may appear and become recognisable only after several years. Therefore, we will be able to analyse the first results in about two or three years," explains A.Priede.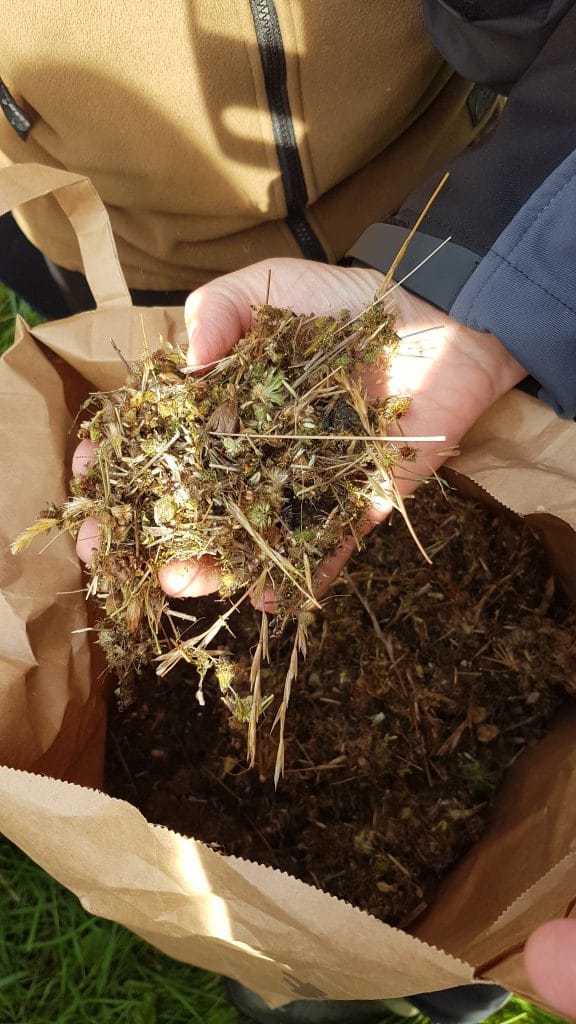 The seed mixture used contains more than 50 native grassland plant species characteristic for semi-natural grasslands. Some of them are considered indicators of semi-natural grasslands (= protected grassland habitats), for instance: Agrimonia eupatoria, Carex flacca, Galium boreale, Primula veris and Trollius europaeus. The seeds were collected in the summer 2021, mostly in meadows of Ķemeri National Park and Abava Valley (W Latvia). The material is hand-picked, dried at room temperature and then chopped and sorted to ensure there is no undesirable admixture of invasive or aggressive (expansive) native plant species.
Due to the degradation of natural grassland habitats, some of the natural grassland species in Latvia are disappearing relatively quickly, therefore sowing natural grasslands can become an opportunity to improve species diversity and promote faster regeneration of natural grasslands.
The meadow habitat restoration work took place in the initiative "I do good for nature", which is implemented by the Nature Protection Agency together with the World Wide Fund for Nature, annually involving more than 1000 volunteers in various nature conservation activities throughout Latvia. fights invasive species and performs other work necessary for nature. More: www.darudabai.lv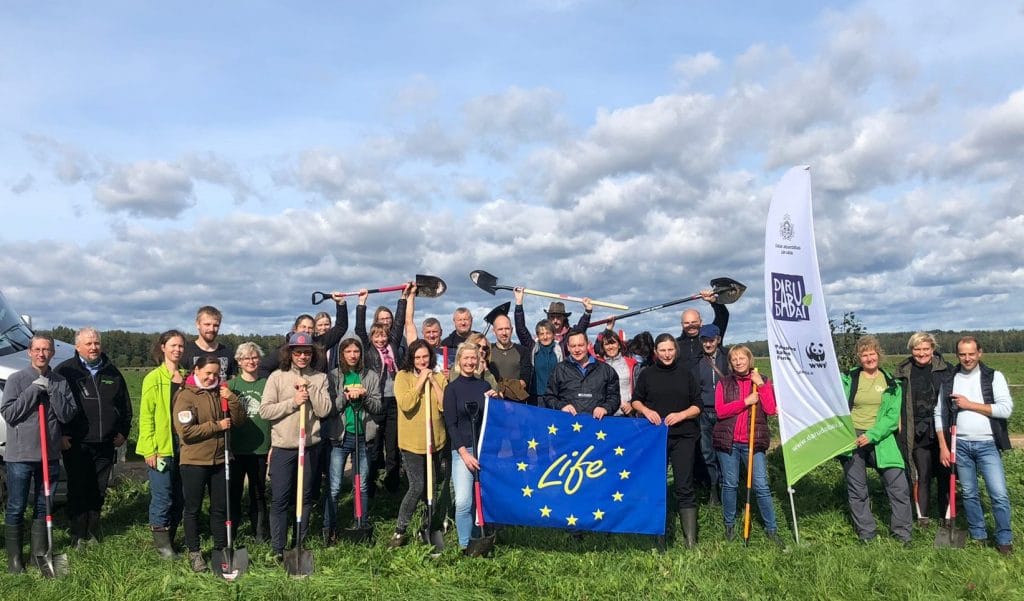 The restoration of medow habitat work was a join effort of the Agency, LIFE IP LatViaNature representatives, Ķemeri National Park Fund, The World Wide Fund of Nature, as well as colleagues from Lithuania: Aukštaitija National Park and Labanoras Regional Park Authority and Kurtuvėnai Regional Park administration.