The mobile nature classroom was opened by the Minister of Environmental Protection and Regional Development Artūrs Toms Plešs: "The nature education program implemented by the Nature Conservation Agency is an important element in forming a more knowledgeable and, accordingly, more responsible society. On the other hand, the newly created mobile nature classroom is a modern solution to get closer to the population, allowing nature education to be much more accessible and also more visible in widely attended public events."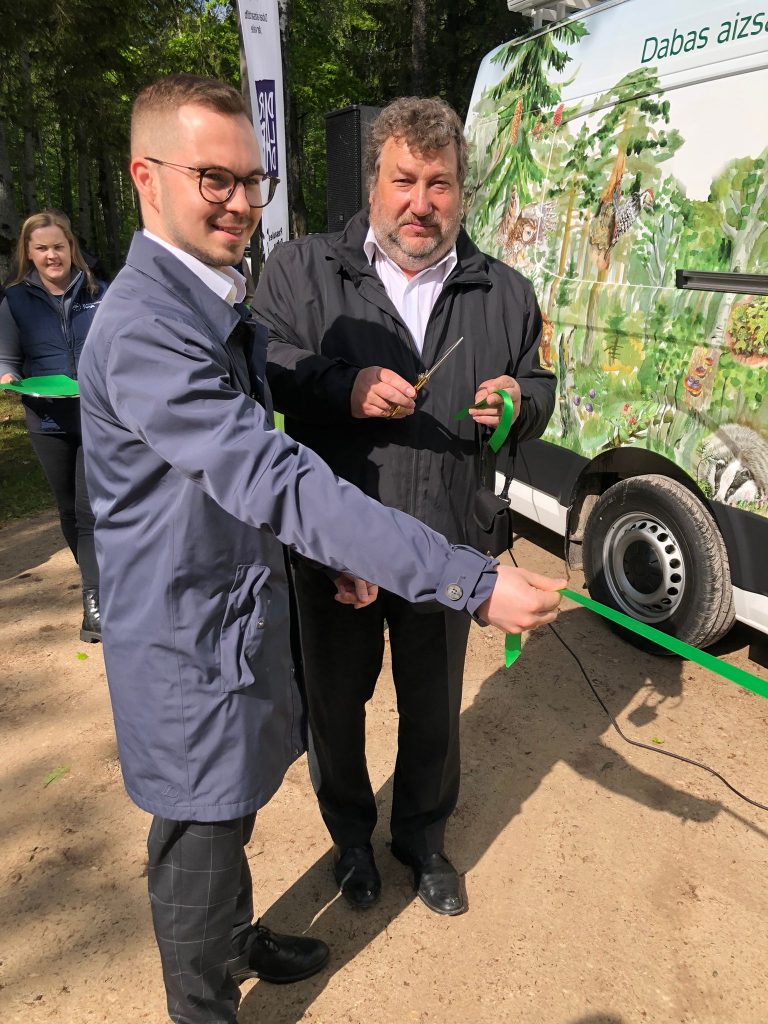 The mobile nature class helps to learn about nature ecosystems and nature assets in an attractive and entertaining way, as well as facilitate participation in nature conservation. Activities are designed as workshops and nature educational games introducing to five different ecosystems – forests, fresh waters, seacoast, grasslands, and swamps. It explains the relation among various elements in the ecosystems, potential threats, which management methods can be used and why, as well as what are the opportunities for each person to get involved in actions to preserve nature.
The mobile nature class was created with the support of the LIFE Programme of the European Union as part of the LIFE Integrated project LatViaNature.